THE QUEEN'S PLATINUM JUBILEE - St STEPHEN'S CELEBRATE IN STYLE
LUNCH WITH THE QUEEN - 4th June 2022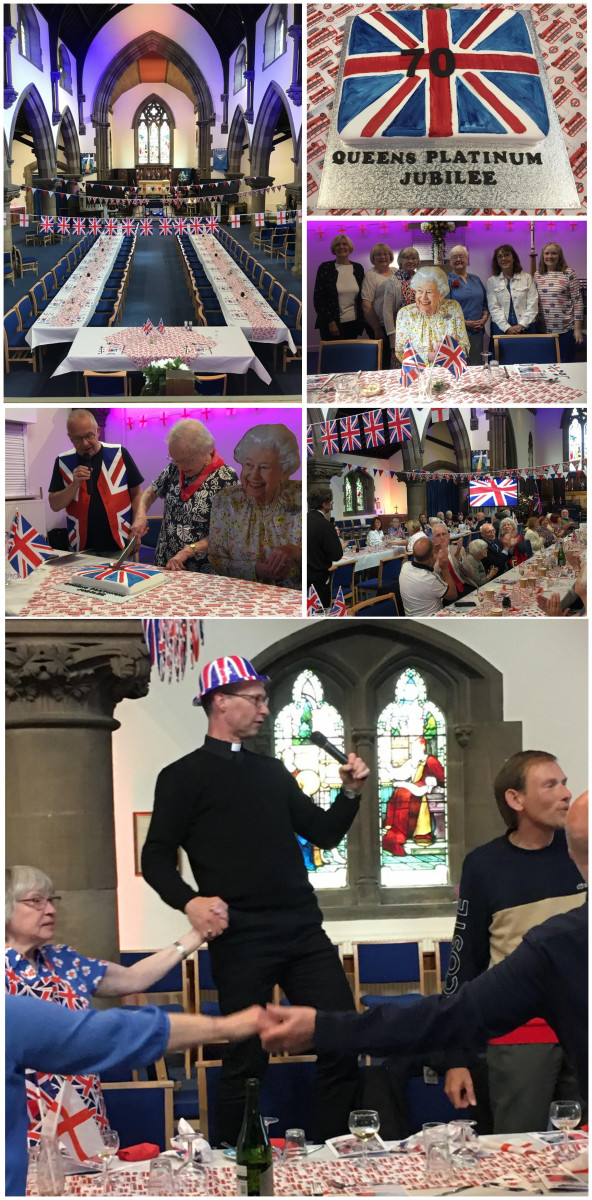 ---
ST STEPHEN'S SINGS CHRISTMAS with CHRISTINGLE - 22nd DECEMBER 2019
An excellent way to prepare for Christmas - over 100 people of all ages attended. to sing carols, be entertained, and to support the work of the Children's Society through the Christingle initiative.
MOTHERS UNION CELEBRATES CHRISTMAS AT TURF MOOR
Good food, good entertainment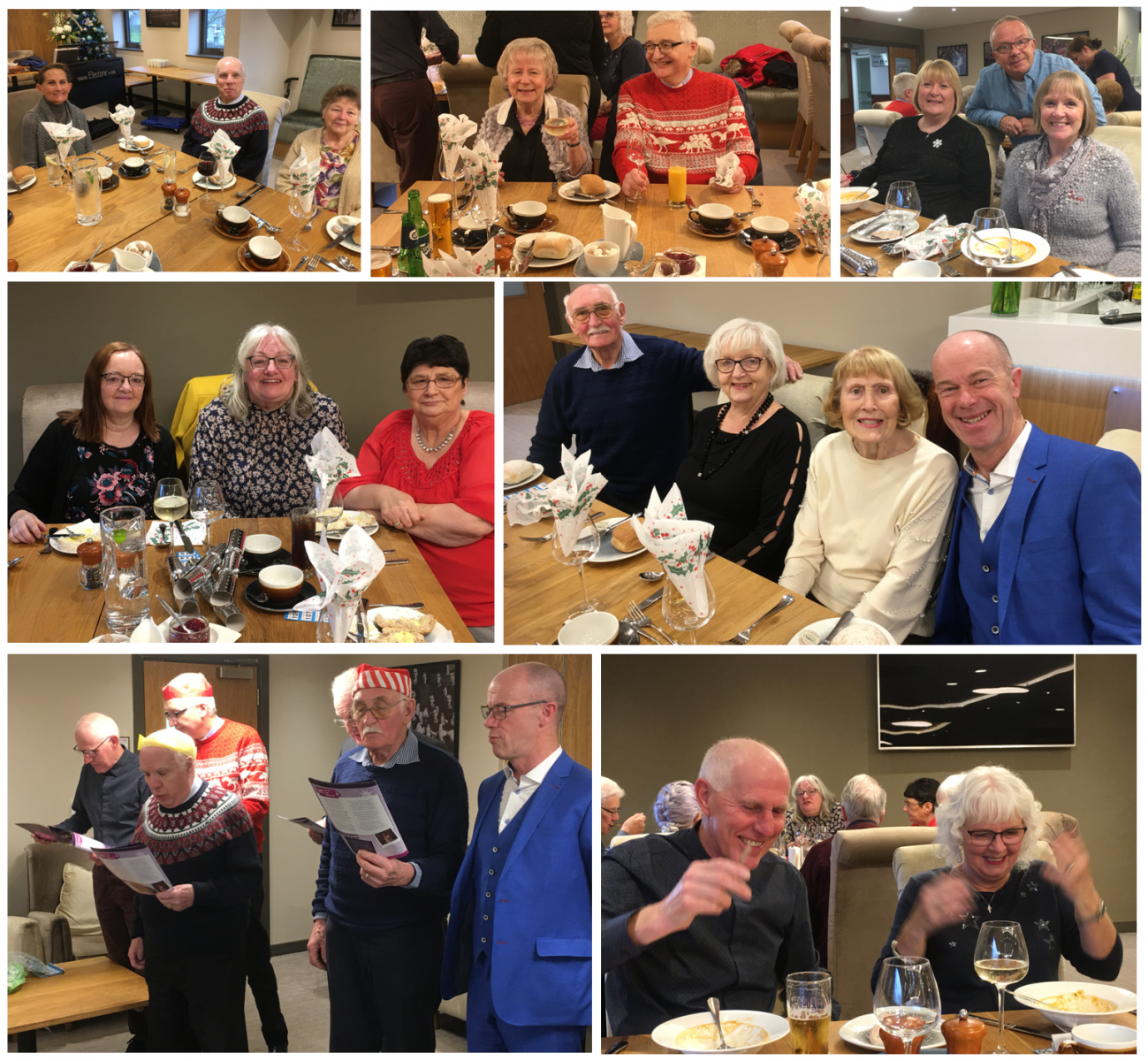 AFTERNOON TEA WITH CONTEMPO CHOIR - 8th June
What a fantastic afternoon we had on 8th June when 130 people came to tea. Of course they hadn't only come for the tea - the reputation of Burnley's very own Contempo Choir went before them, and tickets were like gold dust. £800 was raised for church funds - thank you to all, and a special thank you to the members of Contempo Choir - we couldn't have done it without you!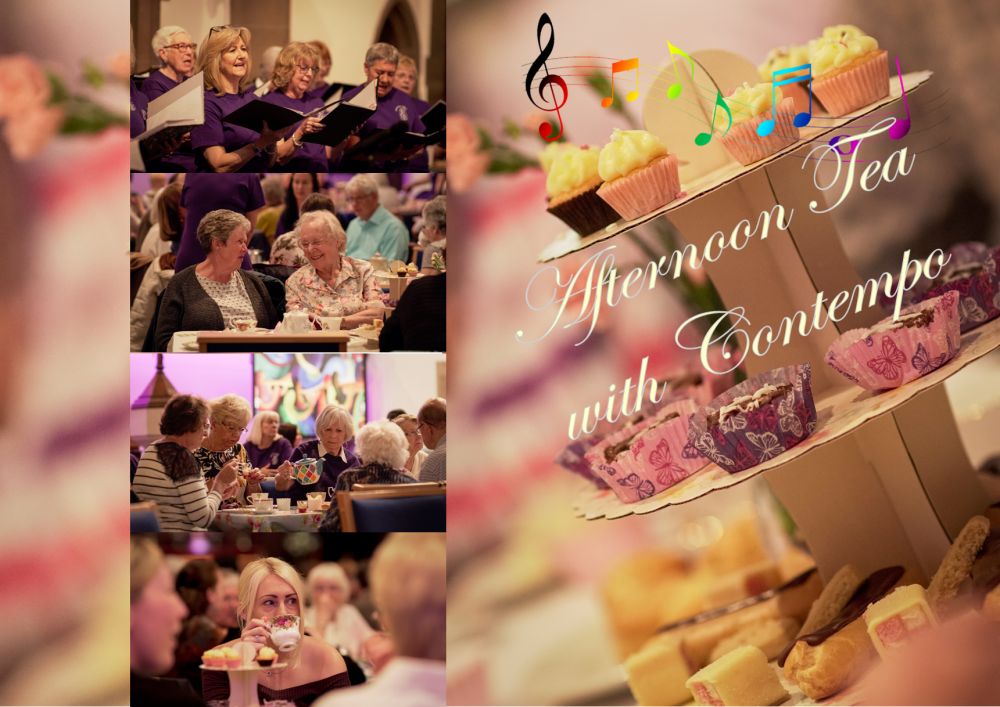 ---
A SEDER MEAL- April 2019
It was good to join with St Peter's on Saturday 6th April, as we celebrated the approach of Easter and Passover with a Seder Meal. It was good to learn more of how Christianity is rooted in the Jewish faith, and the we learnt about the various symbols of Passover and were able to related them to Christianity.
We heard the story of the how the Jews were freed from slavery in Egypt and why they celebrate the Passover to this day. We went on to enjoy a wonderful meal, enjoying good fellowship with one another. If you missed it this time, make sure you don't miss out if we do it again in the future.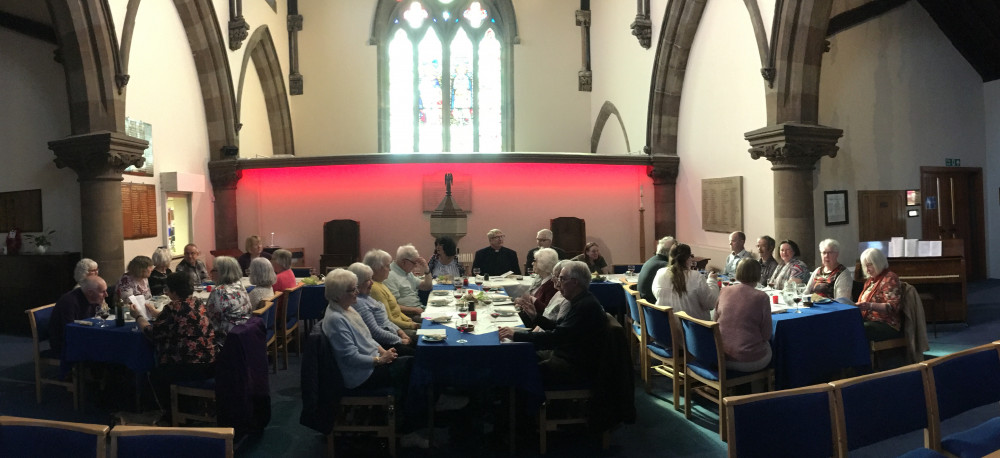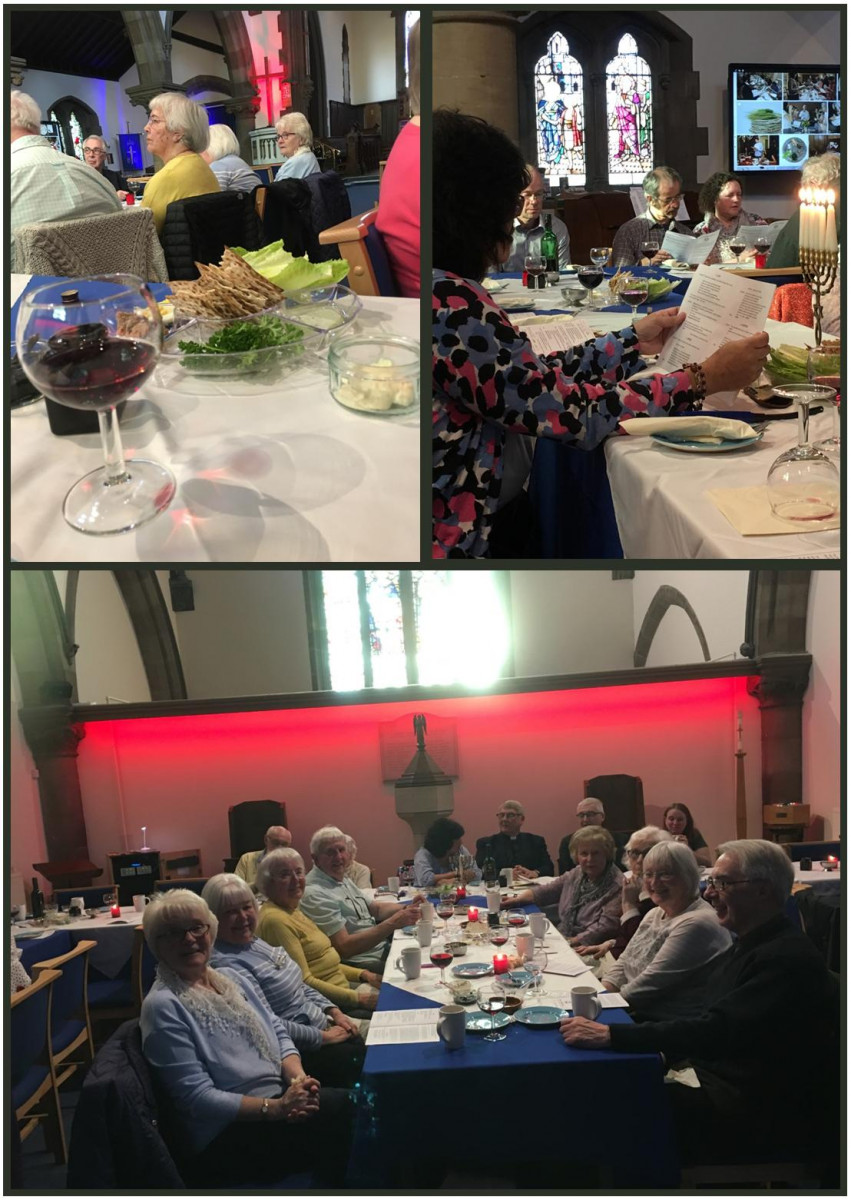 ---
SIXTIES NIGHT - 16th February 2019
Our Sixties night was a huge success with £700 being raised for church funds. Thank you to The Badger Sett for an incredible evening, and to all who helped and supported the event.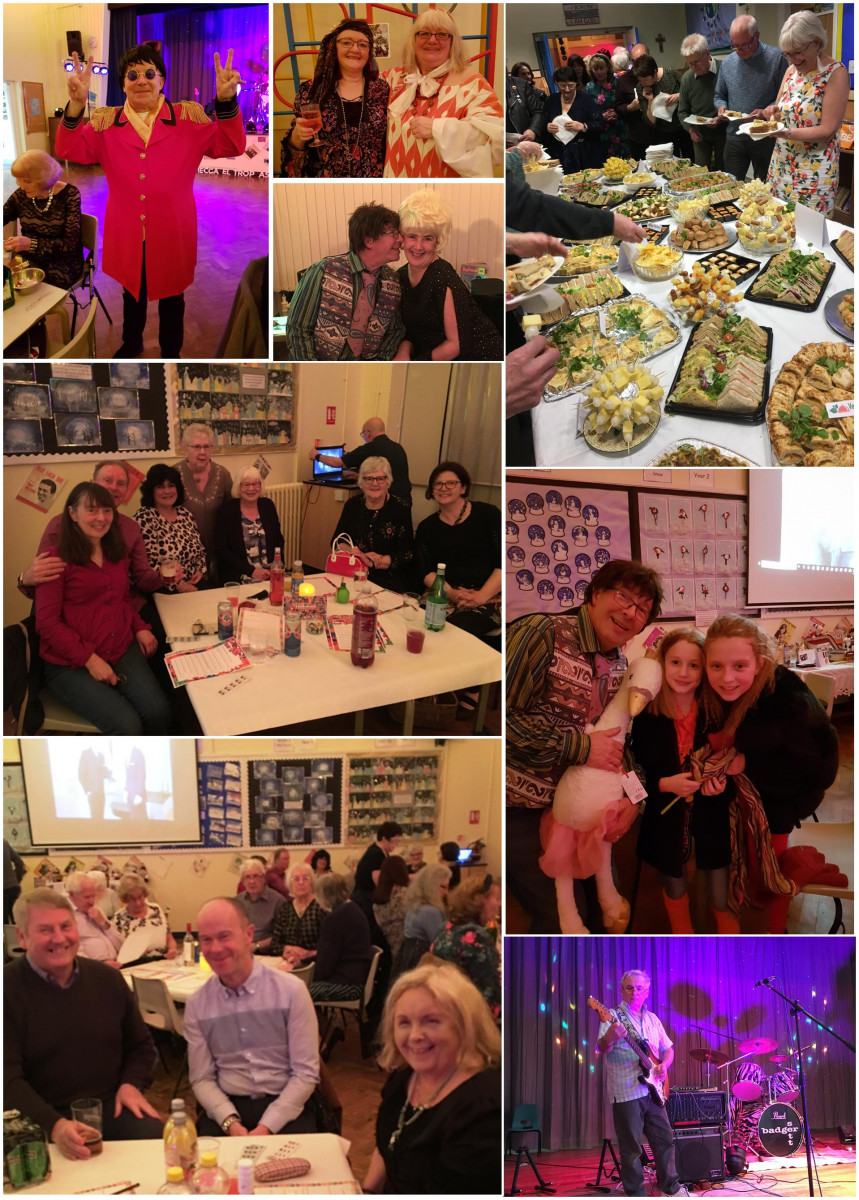 ---
ST STEPHEN'S REMEMBERS - 11TH NOVEMBER 2018
More than 200 people crowded into St Stephen's for what turned out to be a poignant and moving tribute to the seventy-seven young men from Burnley Wood who lost their lives serving their country in the Great War. There was poetry, drama, song and film, culminating in a short act of worship during which, Noah Davies, aged six, stood up in front of the whole crowd to read A Children's Prayer for Peace - Well done, Noah!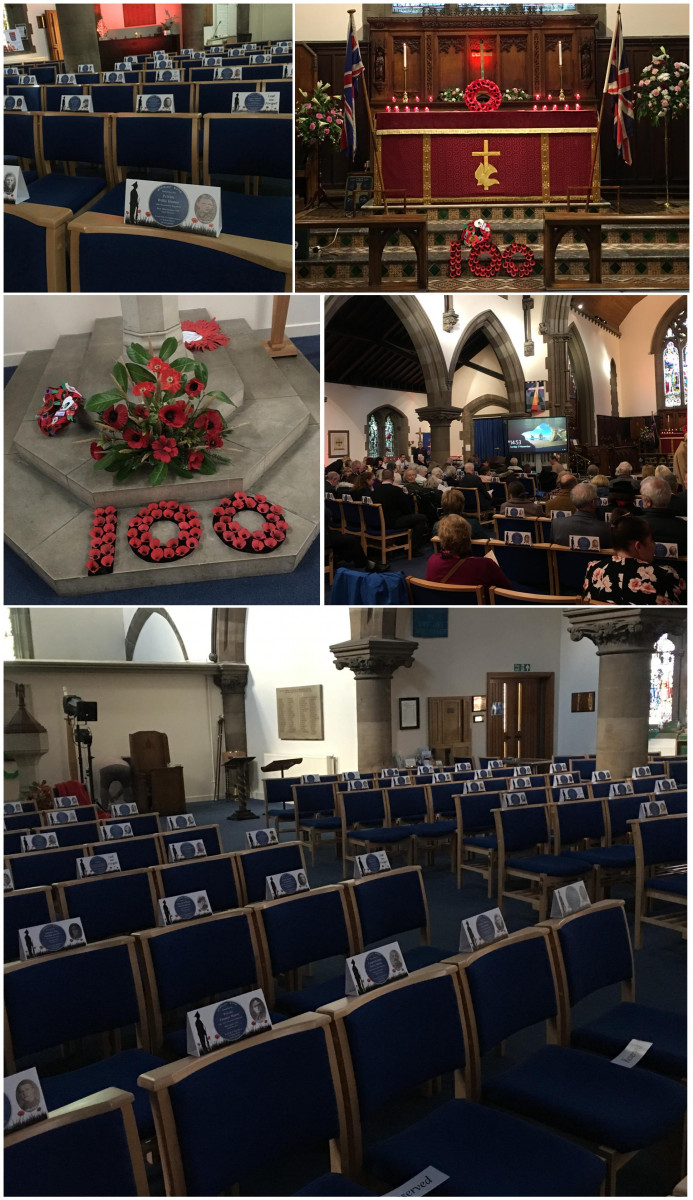 ---
ST STEPHEN'S BIBLE MARATHON - 9th June 2018
What a wonderful day - over 140 people read 240 sections of the Bible to enable us to read the whole of the Bible in one day. Revd Patrick kicked off with Genesis Chapter 1 and we were treated to a double act of the Dean of Blackburn, Peter Howell-Jones and The Bishop of Burnley, Bishop Philip North, to finish the day by reading the last chapter of the Book of Revelation - 'Amen, Come, Lord Jesus'
Radio Lancashire featured the event and you can listen here:
https://www.bbc.co.uk/programmes/p069mzyk
A huge thank you to everyone who supported the event, especially the readers and helpers.
GOD HAS SENT YOU A TEXT - Please read it!

---
A NEW BEGINNING FOR ST STEPEHEN'S
We're Back!!

Almost 200 people packed into St Stephen's Church on Sunday October 8th 2017 as we returned following the summer refurbishment.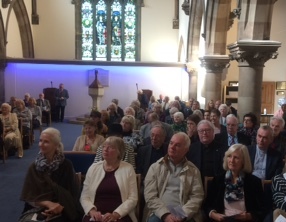 We were joined by Bishop Julian and a number of invited guests, including previous clergy. the Mayor and local Councillors, and others who had been involved with all the work which had been carried out over recent months. It was a wonderful occasion followed by a wonderful lunch with a celebration cake baked specially by Victoria.
There were a number of presentations: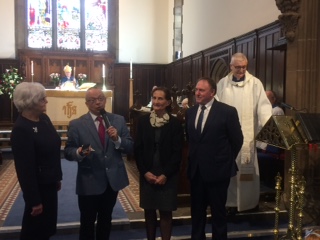 Ruth Fort was presented with a prayer book to mark her recommendation for ordination training, which Ruth has now begun;
Cllr Geoff Sumner presented the church wardens with a cheque for a £1000 from the local Council, which will go towards a new industrial dishwasher for the kitchen - this will facilitate more community activities;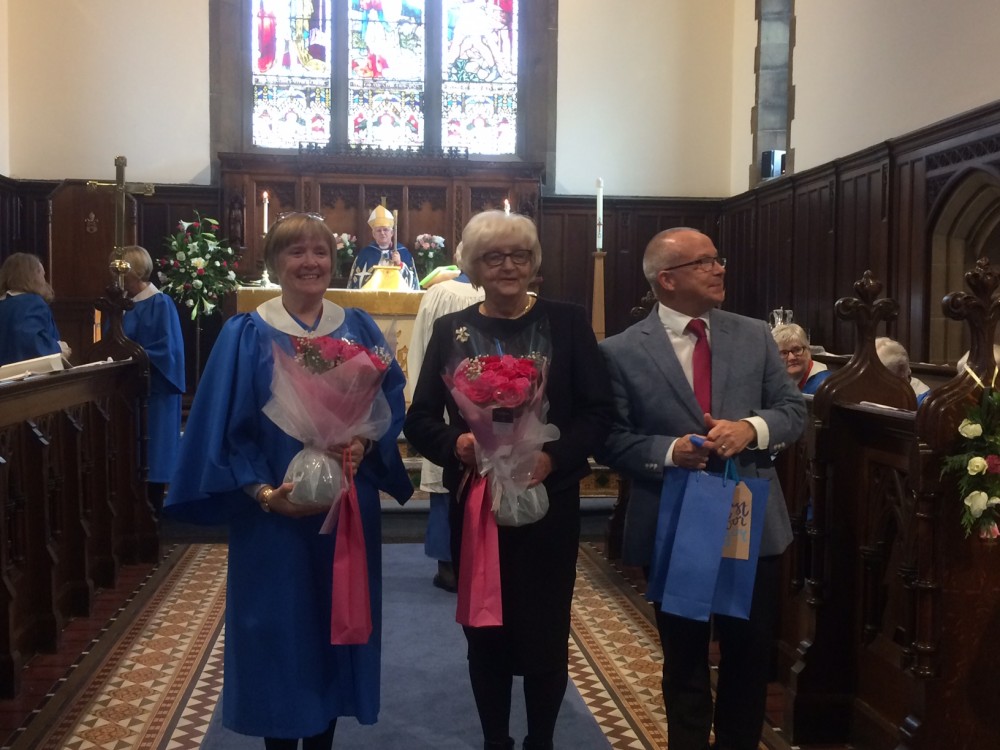 Last but not least a presentation was made to the Churchwardens, Betty Galloway, Keith Pounder and Jean Beeston, who have done so much work in bringing the whole project through to a successful conclusion. Special mention was made of Jim and Elaine Taberner who were away on holiday but who have worked tirelessly on the necessary administration to bring about such a tremendous transformation of our church building.
---